Career, life and personal interests of Sergio Durante, doctor engineer and race driver, artist and entrepreneur in the high tech field.
Always a supporter of innovation and passionate about advanced technologies, Sergio Durante has managed to transform an innate interest in racing cars and space into a successful profession, fulfilling the role of automotive mechanical engineer and race driver, entrepreneur and artist.
The continuous research for technical solutions to improve the mechanics of vehicles, making them faster, more dynamic and more efficient, was the fundamental pillar in the career of Sergio Durante, who had the opportunity to coordinate industrial and research and development projects with the most prestigious automotive and aerospace brands worldwide.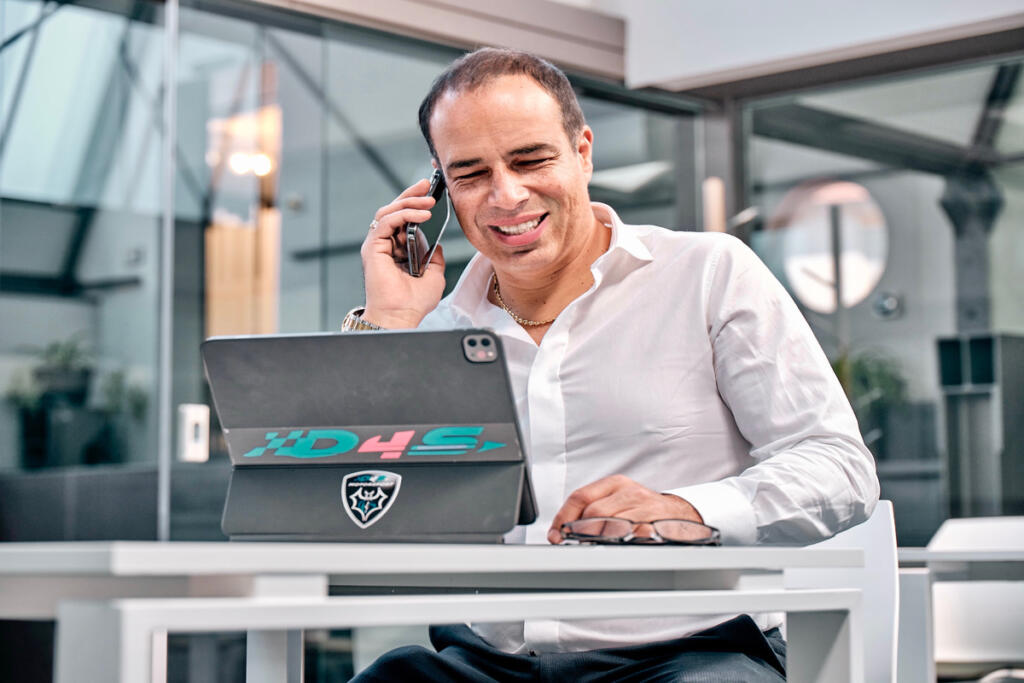 Sergio Durante: the biography
Born in Genoa, Sergio Durante attended Liceo Classico high school and subsequently obtained a degree in Mechanical Engineering at the Polytechnic of Turin. The debut in the world of work was initially characterized by the experience within the FIAT Research Center in close contact with companies such as Ferrari and Avio, followed by the entry into the famous AMRC with Boeing in England.
A collaboration that allowed him to interact with companies such as Boeing, Airbus, Rolls Royce and all the global giants of the aerospace sector, covering the role of coordinator of research projects, member of the Board of Directors, dealing with advanced materials, production processes and of high efficiency transport systems. This high-level international experience is also deeply integrated in his artworks, made of recycled carbon fibers and other innovative materials.
Sergio Durante: the career
Sergio Durante is currently the head of D4S – Durante Space Tech, DIAD Group and WhiteBlood Foundation, three successful entities linked to the world of Technology, sustainable Engineering and Art, intended as a communication and awareness tool towards the environment and profound respect for the human being.
D4S Motorsport is a brand with a high emotional impact, born in the racing sector aimed at technological transfer to the automotive and sports environment, managed by Durante Space Tech, a high-tech multinational company focused on the development of aeronautical and space applications. DIAD Group is active in the field of renewable energy and eco-sustainable innovations. WhiteBlood Foundation is an artistic association that, working on a shared matrix, aims to address the limits and fragility of reality, in the old-Latin meaning of 'frangere', through the integration of high technology and artistic inspiration
Engaged daily in the management of his companies, Sergio Durante focuses his attention above all on sustainable projects.
"I really like working on sustainability projects that have real and concrete foundations on technology and not politic. We cannot today invite people to replace their 'old' Euro5 cars with electric cars, as they are currently conceived, as a panacea to pollution problems, when the production of an electric car and the related disposal of the existing car costs, in terms of environmental impact, such as the use of the 'old' car for the next 50 years. "
Private and personal life
For Sergio Durante, the key to success is based on two fundamental words: open-mindedness and innovation, decisive resources in a world undergoing strong technological acceleration.
"Already in 2001 I wrote an editorial in a monthly magazine entitled 'Technological Hurricane', forecasting exactly what we are experiencing in these years: the Internet connection, at the time in its infancy, would have interconnected human minds in an exponentially more efficient way, creating a sort of mega neural network that has begun to produce innovation at an accelerated rate. In a world that is accelerating so rapidly, only open and adaptable minds are successful. "
No day is the same for the entrepreneur, who divides his time between work and other personal working passions such as racing cars. Rather than having a single reference figure, in fact, the entrepreneur has a preference for people engaged on many fronts, with strong skills in many areas, both work and personal.
Some curiosities about Sergio Durante
Sergio Durante is a racing car driver and personally performs tests on cars, racing on track, dirt and ice also participating in international championships. He has won the Porsche Championship twice in a row and the International Ice Challenge championship, but to keep fit he also practices surfing.
Committed to social issues, he is a founding member of a Rotary Club in Turin and a member of the Rotary Club of Tenerife.
He is a lover of fine modern art, both as an artist and as collector.
He likes to define himself as eclectic, dynamic and determined, even imagining his long-term future. Where do you see yourself in 10 years? On Mars of course …
Riproduzione riservata © 2023 - LEO
ultimo aggiornamento: 06-11-2022